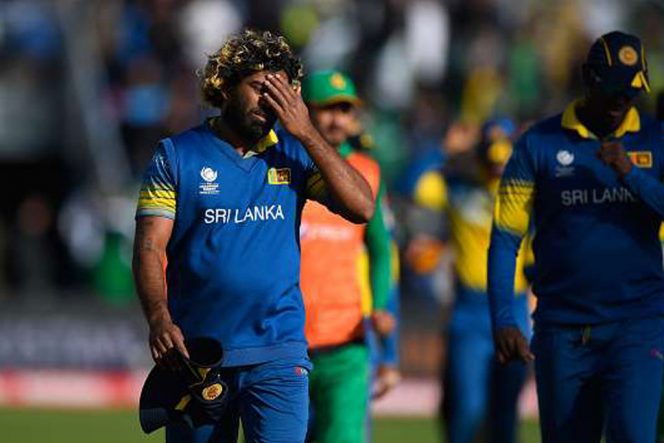 The Champions Trophy has some interesting lessons. When Thissara Perera dropped Sarfraz Ahmed of the bowling of Malinga,
He probably dropped the Champion's Trophy that Sri Lanka could have won
He gave Pakistan cricket a new lease of life. Winning the Champions Trophy can provide the stimulant that Pakistan cricket has been longing for years.

Any analyst would have predicted a Pakistan loss by the way the game was going.
Who could have thought that Sri Lankan would drop sitters and give away runs as overthrows.
But things don't go the way one often expects. The nature of the unpredictable beast is such.
Likewise, in an economy too unpredictable clouds can suddenly emerge, a tsunami could suddenly rear its ugly head. The best of Fund Managers too would not be able to have an intuition of such impending unpredictablity.
Donald Trump, the world's most powerful leader is so unpredictable that perhaps he also does not know what would be his next move. Who knows what will Kim Jong of North Korea will do tomorrow etc etc.
Any impact on world economy or Indian economy can either have a short term impact on the market and your returns or even a medium to long term impact.
The best of the fund managers forecast based upon realistic and scientific assumptions. But even the best of the best can be left surprised. There are just too many moving parts.
The macro environment is 50% responsible for your future returns and if that itself is 100% unpredictable, what can the best Fund Manager say about the future. At best he may guide you to an astrologer.
Still, I would say consult professionals be it a Fund Manager or a Financial Advisor because at least they make the best assumptions.
KAL KYA HOGA KISKO PATA
Stay Healthy, Be wealthy and a Wise Investor.
Financial Planning Ensures Efficient Management of Your Money.
Hasan Wangde
www.hasanwangde.com
cell: 9323465775